What's that?
Ad customizers allow you to add dynamic content to your ads and automatically adjust their text in search. It is therefore appropriate to use them for elements that can change dynamically, such as various discount promotions, etc. They are available for dynamic search ads and responsive search ads.

Dotidot will automatically convert numeric and text variables to customizers, which means that when the values in these variables change, the customizer data for text ads will be updated, from which the actual values for the ads will then be drawn. This will not create a new ad, but only update an existing ad. Thus, no loss of the obtained statistics will occur.

We will show how to set up the customizers below, however it is important to mention that you will need a variable to create them. You can use variables from your data source or you can create and customize them directly in Dotidot. You can personalize text or numeric variables.
Where is it located?
In your campaign, go to the Ad Systems category and select the Google Ads tab: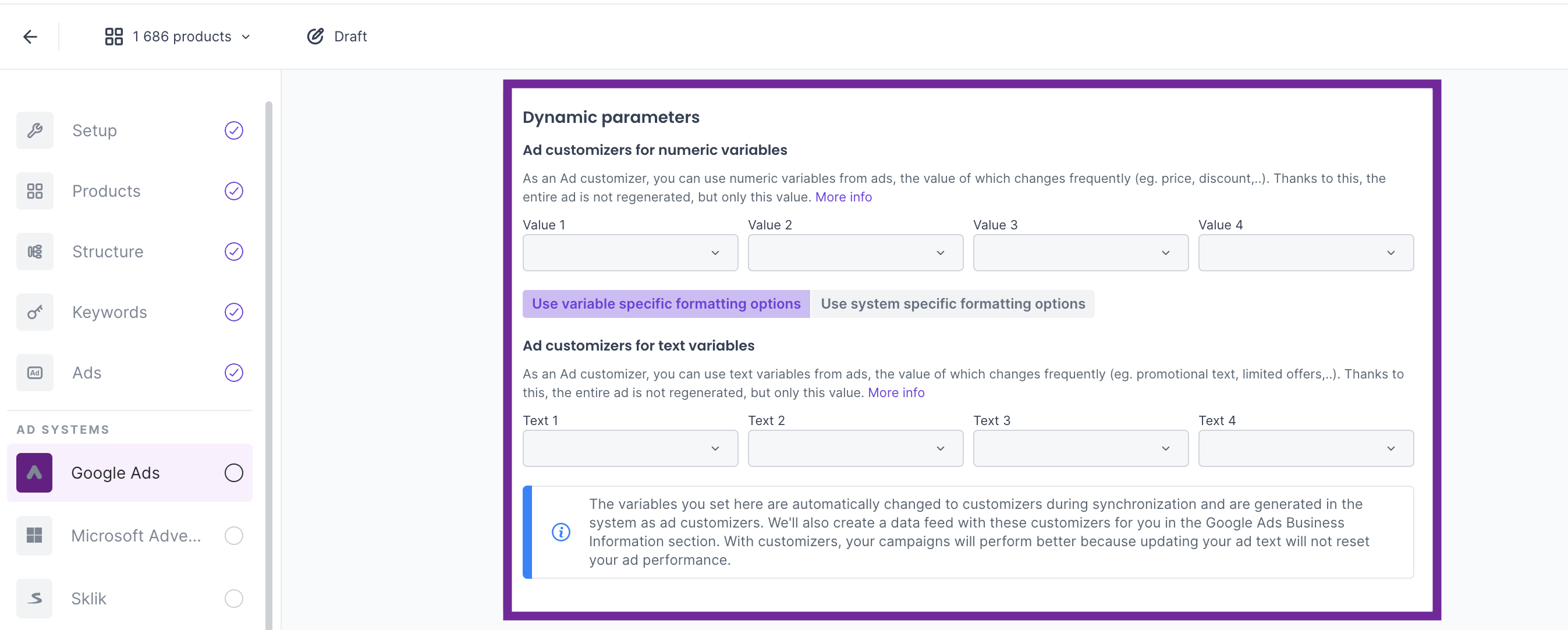 How are they used?
1. First, you need to create your ad text. You will be able to use the variables from the ad text in the customizers: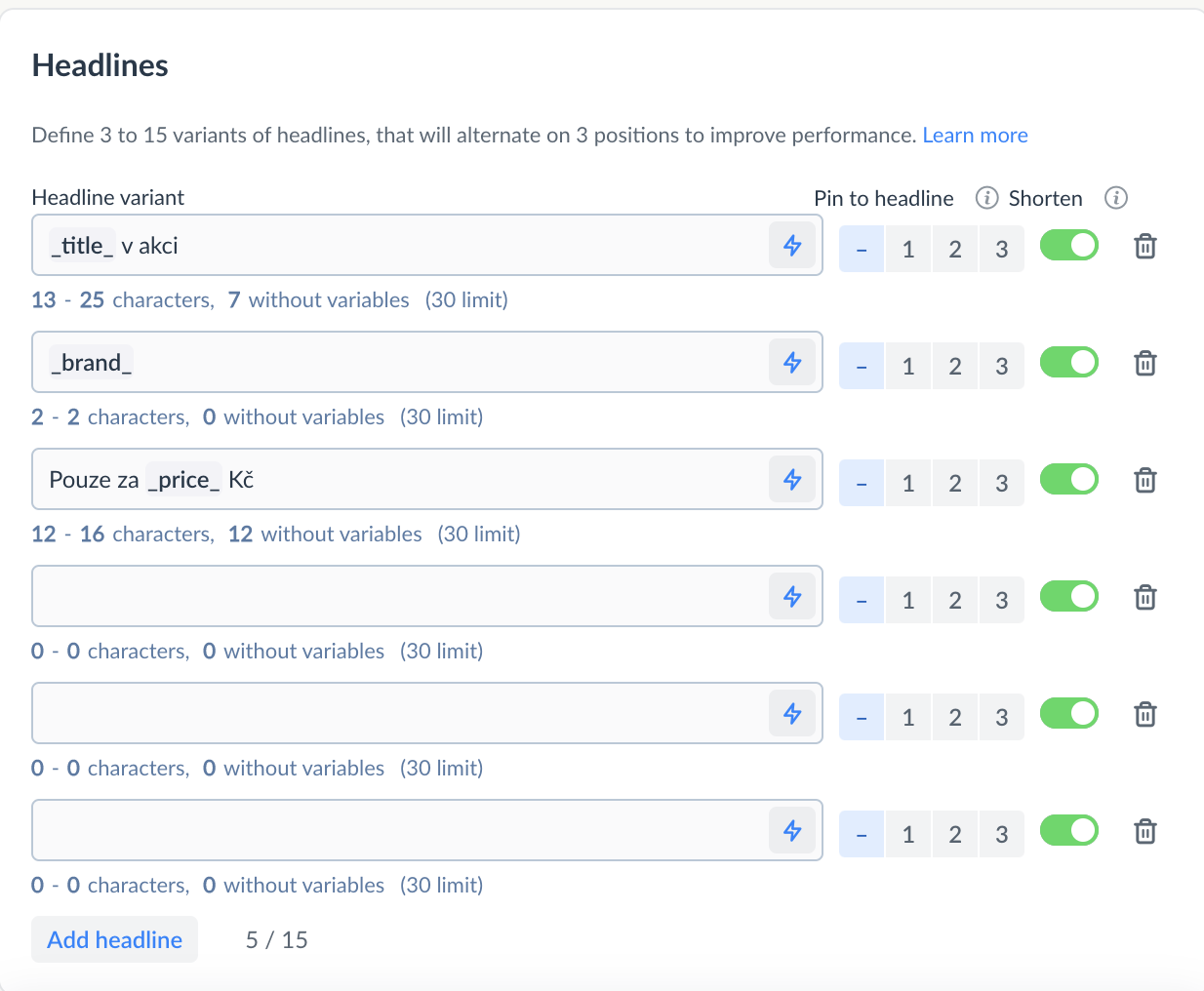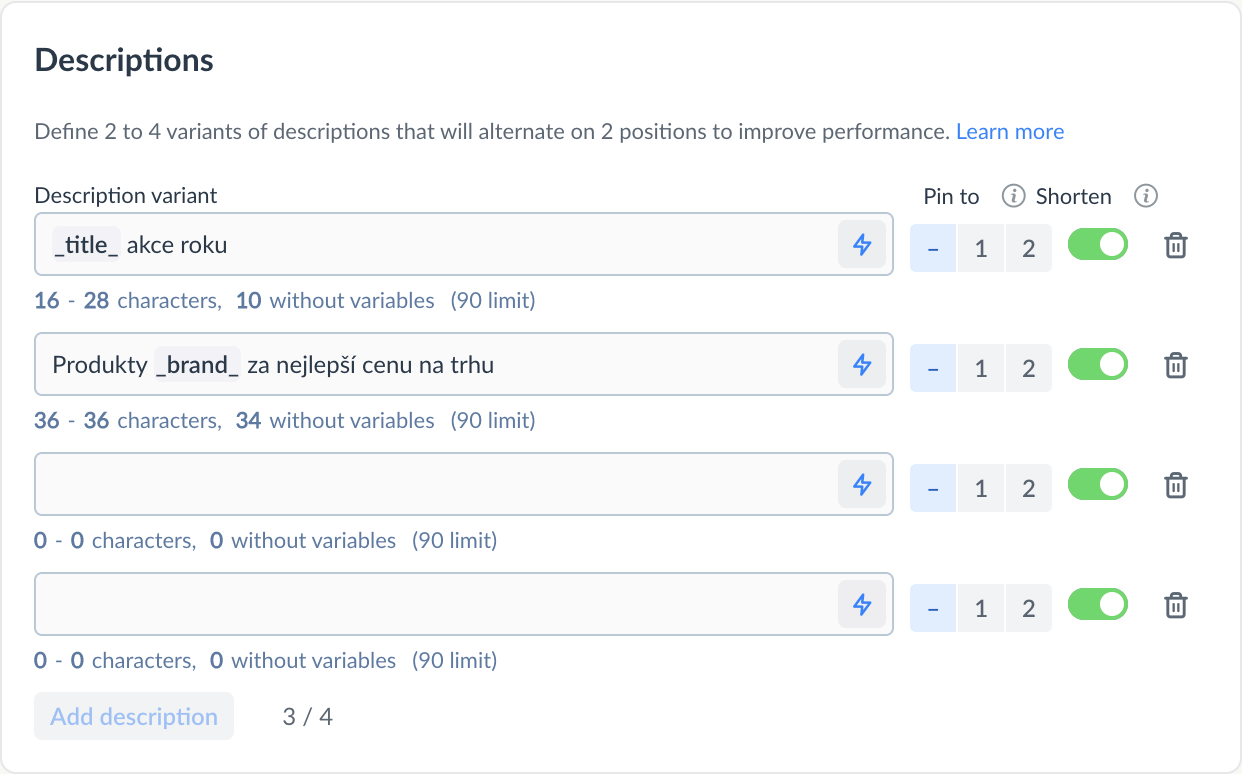 2. Once you have saved the ad text, you can proceed to set up the ad system and therefore the customizer. Here you choose which variables Dotidot will automatically convert to ad customizers.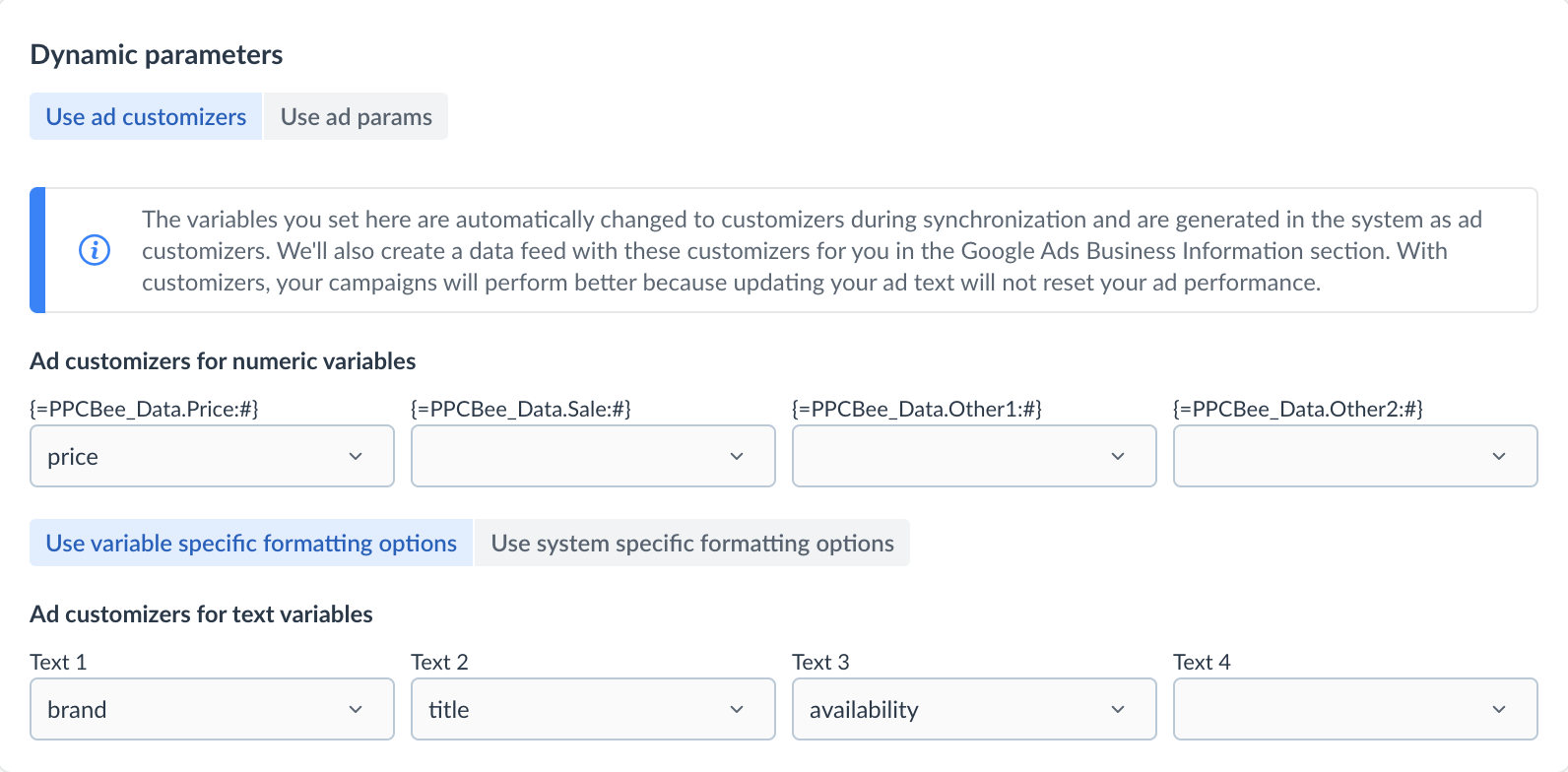 3. For numeric variables, you can choose whether to use the number formatting from the variable or set it manually:

These variables can then be changed dynamically, without regenerating the entire text, but only the variable. This way, you don't lose data and the ad will perform better.
Once you save the customizer and start the campaign synchronization, you can check the result in the preview:

It's important to note that when you use customizers on your account, the number of them is limited directly by Google. You can have a maximum of 40 customizers on a single account level. Customizers for both text and numbers count towards the limit. Once you exceed this limit, your other campaigns will not sync. You will receive a sync error in Dotidot.

We hope you find the Ad customizers improve your ads and love them as much as we do!
If you need any help setting it up, or have any questions, feel free to email us at support@dotidot.io