What is the purpose of labels?
We want DotiDot to be as clear as possible for you and we understand that if you manage multiple markets or have multiple specialists in your agency who interfere with the application, for example, the clarity may drop.
That's why we've developed in-app labeling that serves not only for the cases mentioned above, but in general for anyone who wants to get a bit of order in the app. The principle is simple - you create an arbitrary label for each element for example for campaign. Then you can select that label in the campaign list, which will only show you campaigns that have it assigned. In addition, the labels are beautifully visible in the campaign overview thanks to the color separation.
Where is it located?
You can view all your labels by clicking on the cogwheel in the top left corner. You can also create labels here.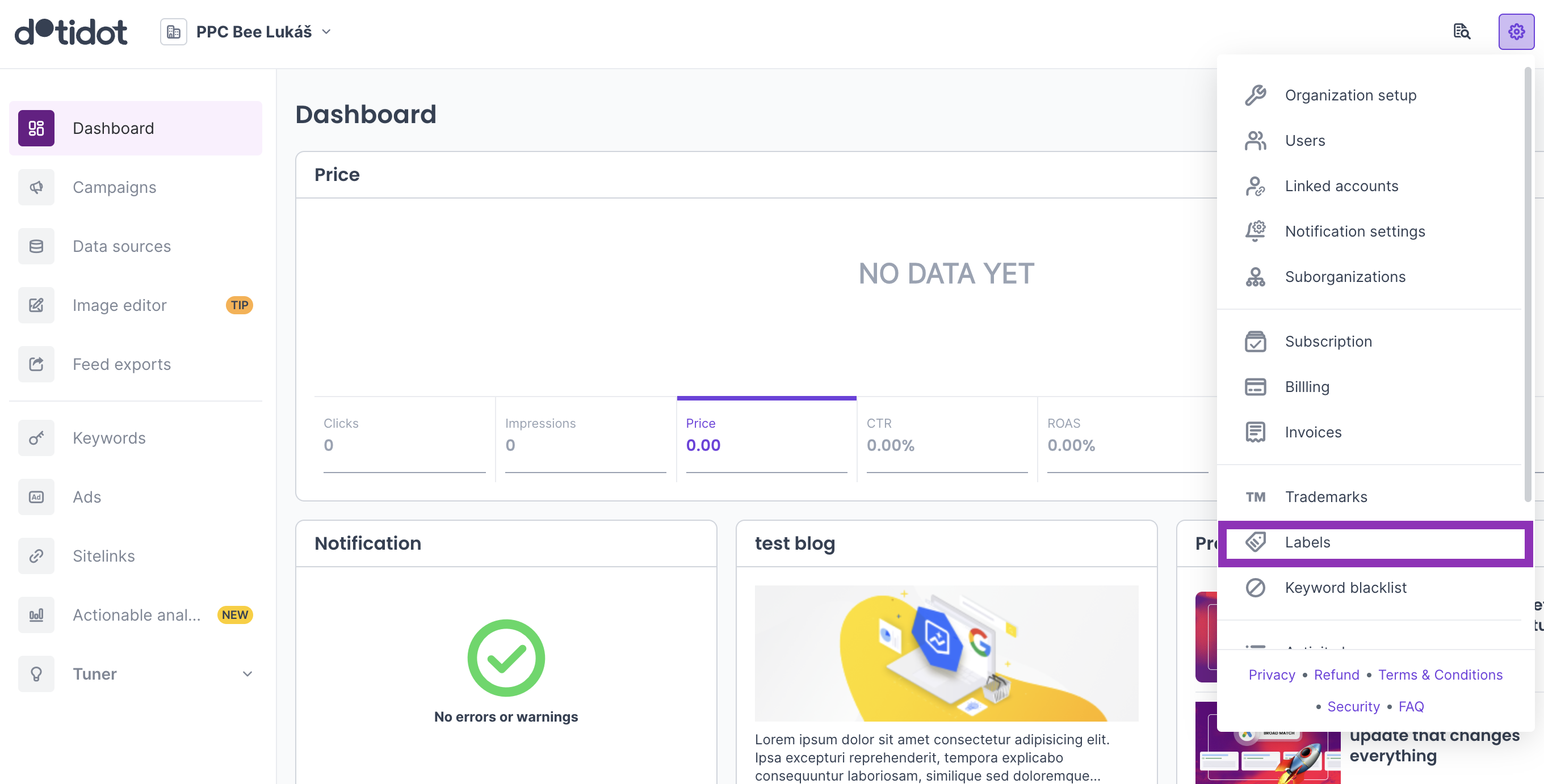 Simply click on the Create Label button.

1. Name the label to create the label text.
2. You can easily mix the colour and shade of the label yourself, or choose one of the preset colours.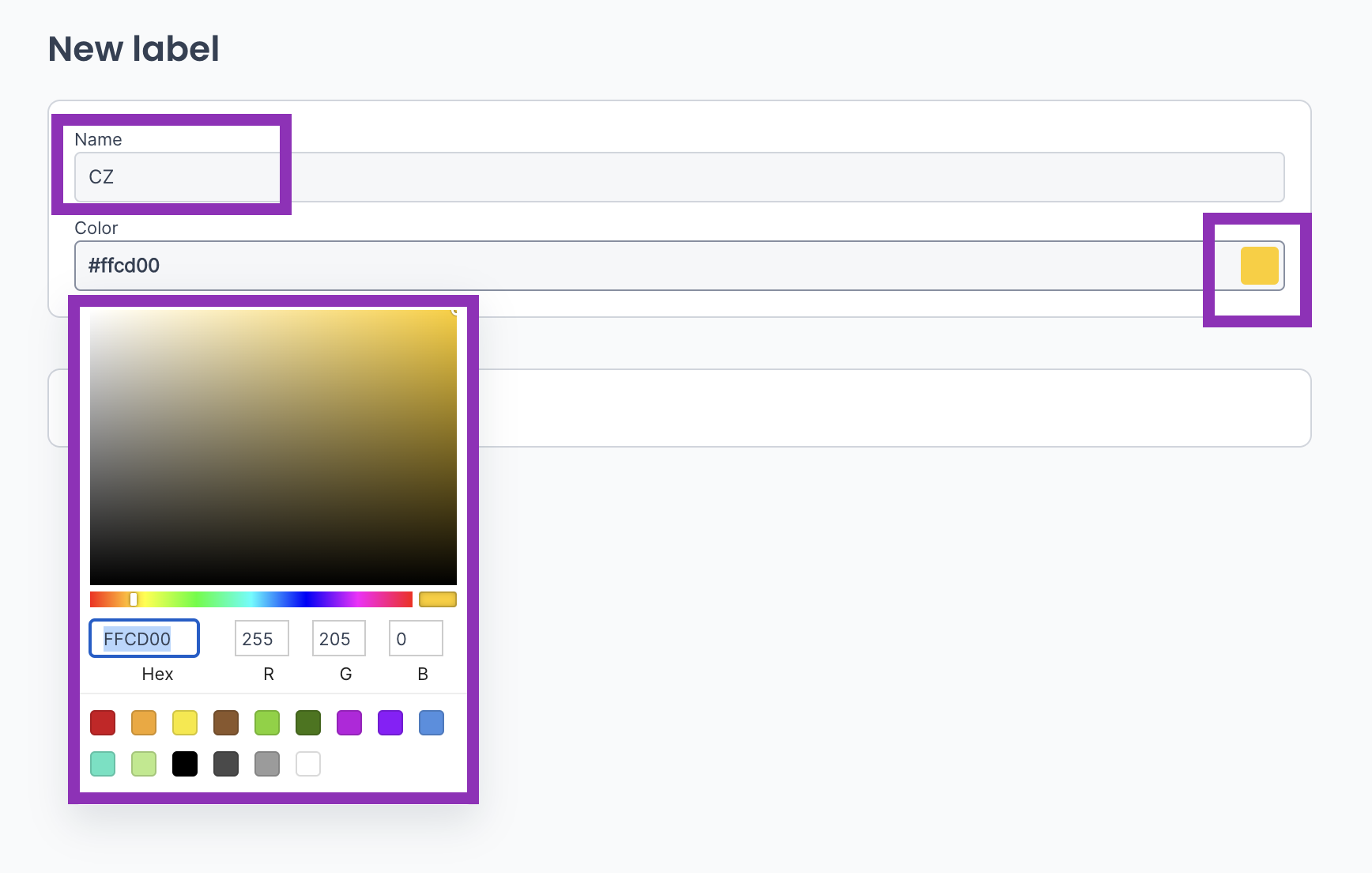 Once you create a label, it will appear in one list with all the labels you have created.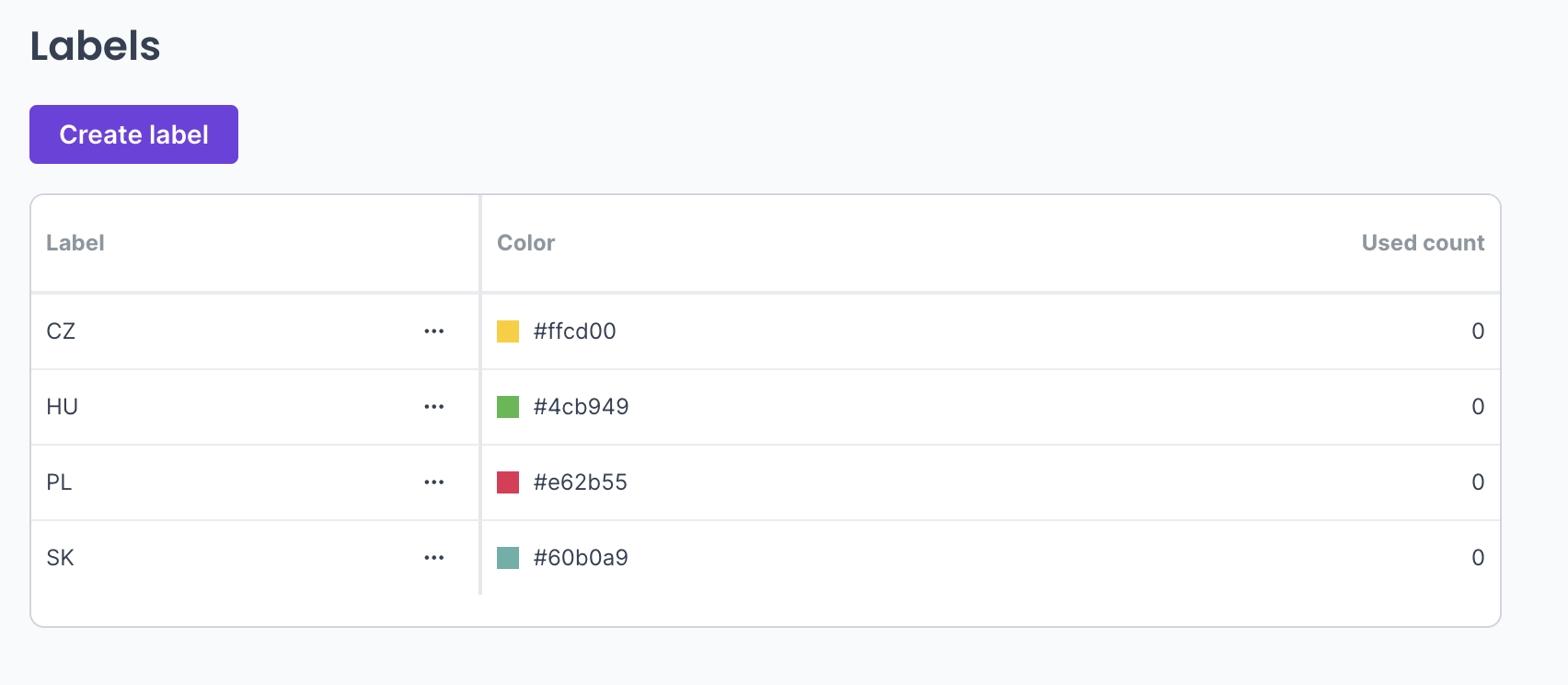 You can then easily set the label wherever you need it. For example, at the campaign level:
1. In the campaign settings, click on the label sign.
2. A drop-down box will appear with your created labels. Just click on one or more of them to assign them to the campaign. Click on a specific label again to detach it.
3. If you haven't created a label before in the "Labels" section, you can do so directly where you want to apply it. Just press "Create new label"

Once you've tagged everything you need, you can take advantage of tag filtering by going to the Campaigns Overview and choosing which tags you want to filter by.
You can also pull the labels into a the chart so you always have an overview of what goes with what. The label will be labeled with the text and color you have chosen.


Just use the column layout where you can customize in detail what and where you want to display.


That's it, now you'll always have an overview of what goes where. We hope you like this feature :)