What is the purpose of the countdown variable?
With a Countdown variable, you can include in your ads the number of days remaining to specific date or use a variable from your data source. So if you wanted to advertise an event that starts on a certain date, an upcoming sale, or perhaps the launch of a pre-sale for a new iphone, the countdown variable will allow you to do this.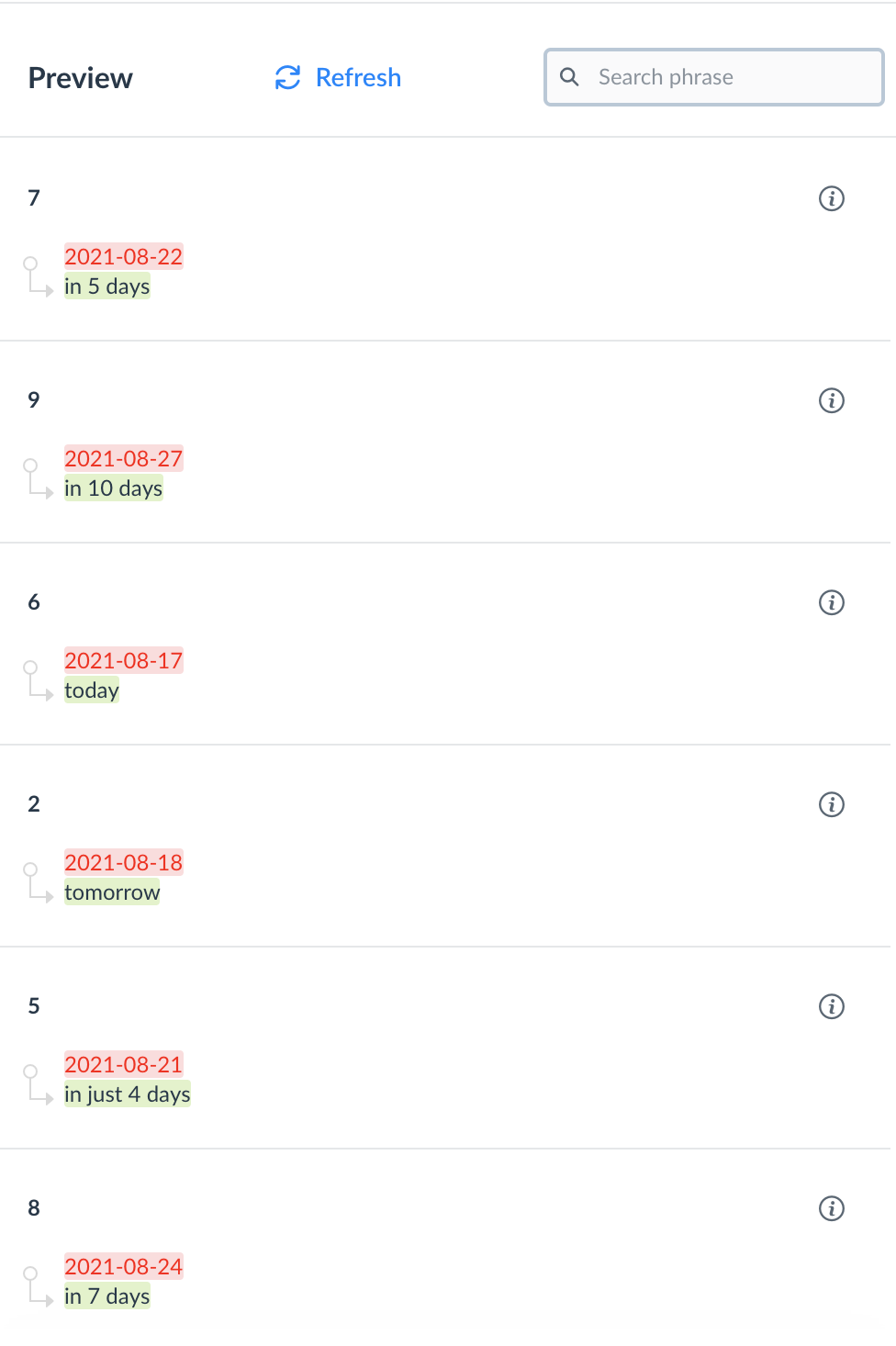 Where is it located?
1. In the data feed, go to the left menu and select variables.
2. Select + which indicates a new custom variable.
Then in the variables menu, select countdown.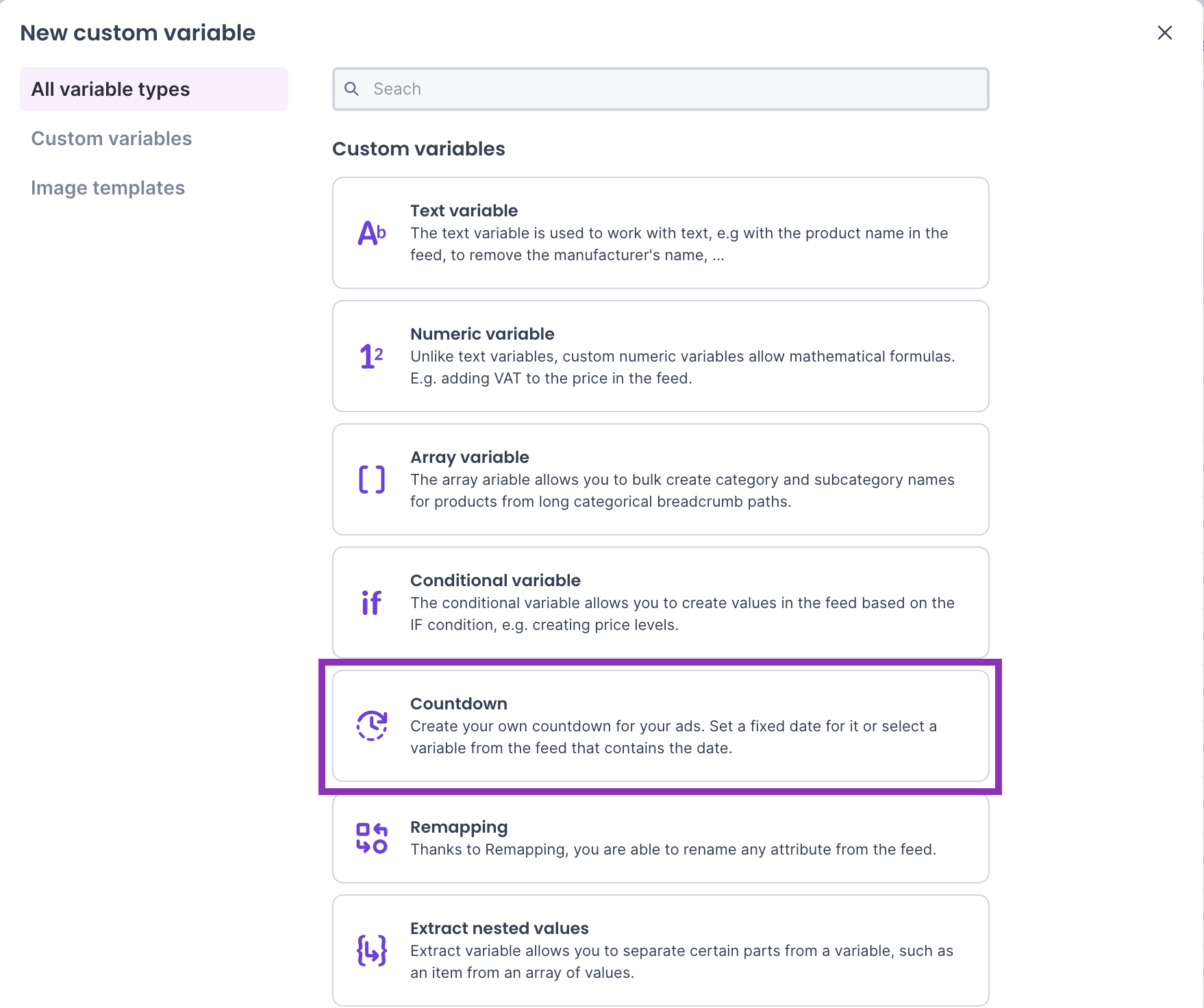 How can it be used?
Example of variable usage:




Example of using a specific date:



Example of output text:
You have a predefined output text from us, but there is no limit to your imagination. You can conveniently translate into Czech, or use your own text in the options, as in the previous example. The time periods are fixed (today, tomorrow, 2-4, 5+).
We recommend using the _days_ variable we created - you can find it under the lightning bolt icon. However, you can comeup with your own catchphrases, such as "There's a great event coming up soon".