Thanks to Scraper's enrichment, you have the ability to download additional information from your web to your items in the data source. Scraper gets its data from microdata or a CSS selector, however, you can use the Scraper Wizard feature that allows you to select an element from your site in one click.
If you'd like to read more about Scraper and Scraper Wizard, check out our blog or learn section Feed Scraper, Scraper Wizard, for lots of useful information.
Product Review Extension
As a simple example, we can use product reviews. If you have rating data on your website for each product, e.g. number of ratings, number of ratings with comments, resulting score, etc... But you don't have this data in your data source, you can add this information to your source with a few clicks.
If you don't know how to use the CSS selector, don't despair. The Scraper Wizard takes care of everything and automatically fills in based on what you select in the visual page view.
1.) In your data source, choose Scraper from the left menu
2.) Pair the URL
3.) Select the option to get more data, this will allow you to work with CSS selectors or the Scraper Wizard
4.) We will demonstrate how to work with Scraper Wizard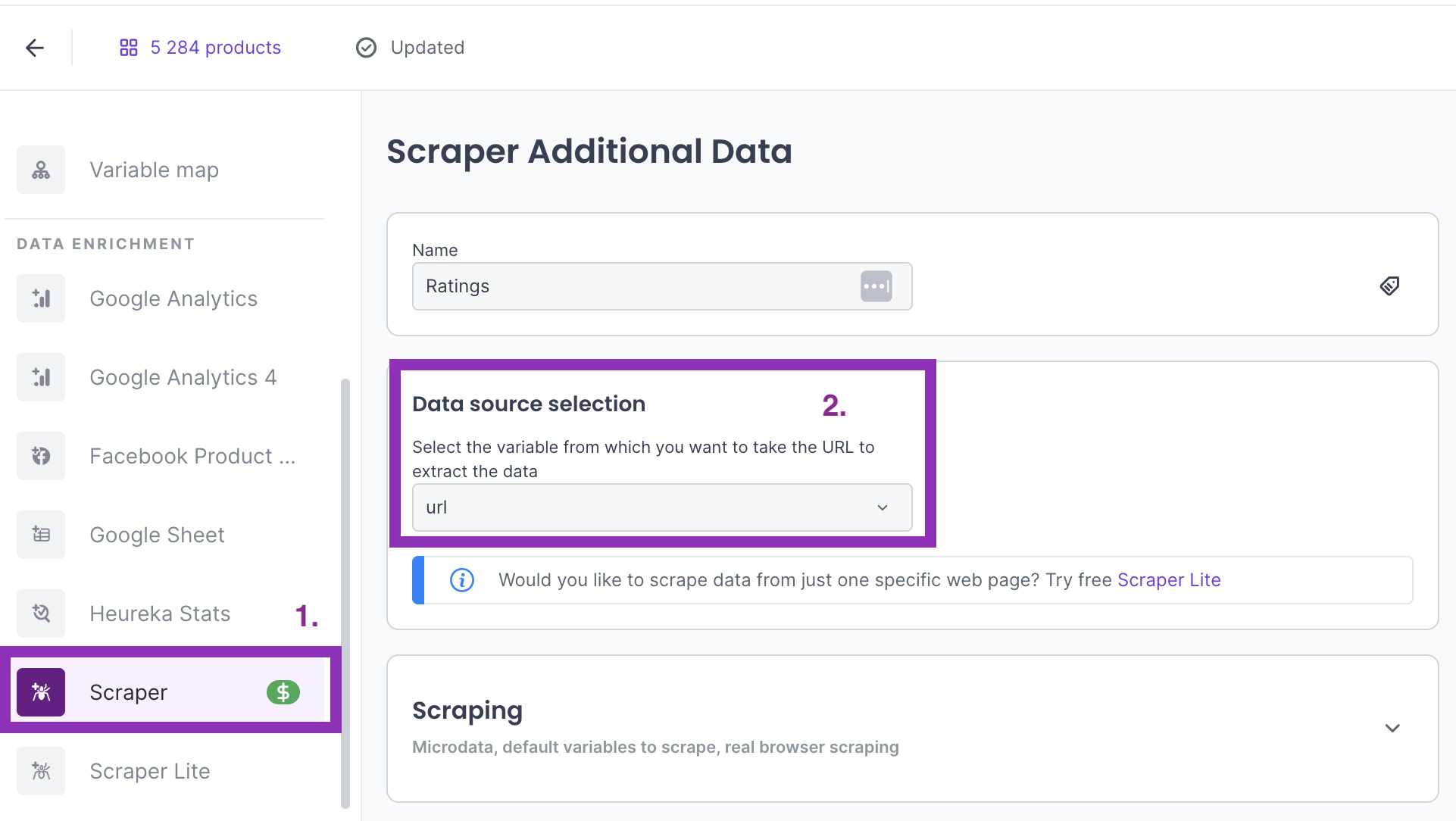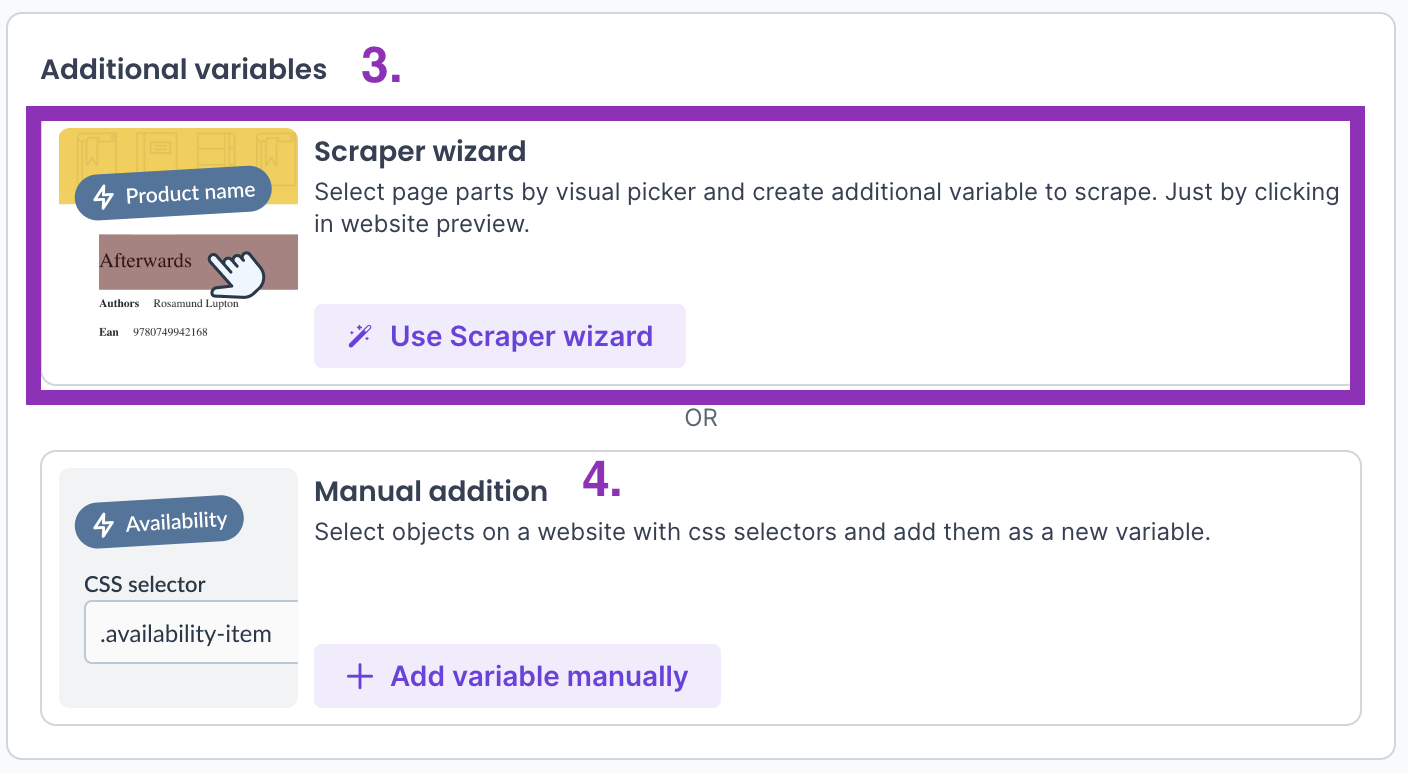 In the Scraper Wizard, we see a visual representation of one of the products. Here we can select the elements we would like to get into the source.




Based on the elements we have selected, Scraper Wizard pre-populates CSS selectors for us. We then see a preview of the products on the right.


Now we have the rating data added in our source.