As part of the enrichment, Google Analytics allows you to link your GA4 to your existing feed. There is the ability to upload metrics from GA4 (e.g. number of sales, revenue per product, number of visitors, etc.) at the product or page URL level. You can then select which products to show in your campaigns based on the terms, or you can work with the data in a campaign structure based on sales.
GA4 settings:
1. Choose a name
2. Select the account you want to get data from, or connect a new one
3. Decide whether you want to get data for products by SKU or for pages by URL (landing page path or page path).
4. Choose the metrics you want to get. You can choose from our recommended ones, or use the dropdown menu to choose other
5. Choose which time periods you want to draw data from
6. Now just select the variable from the data source whose values match the column of values from the GA4.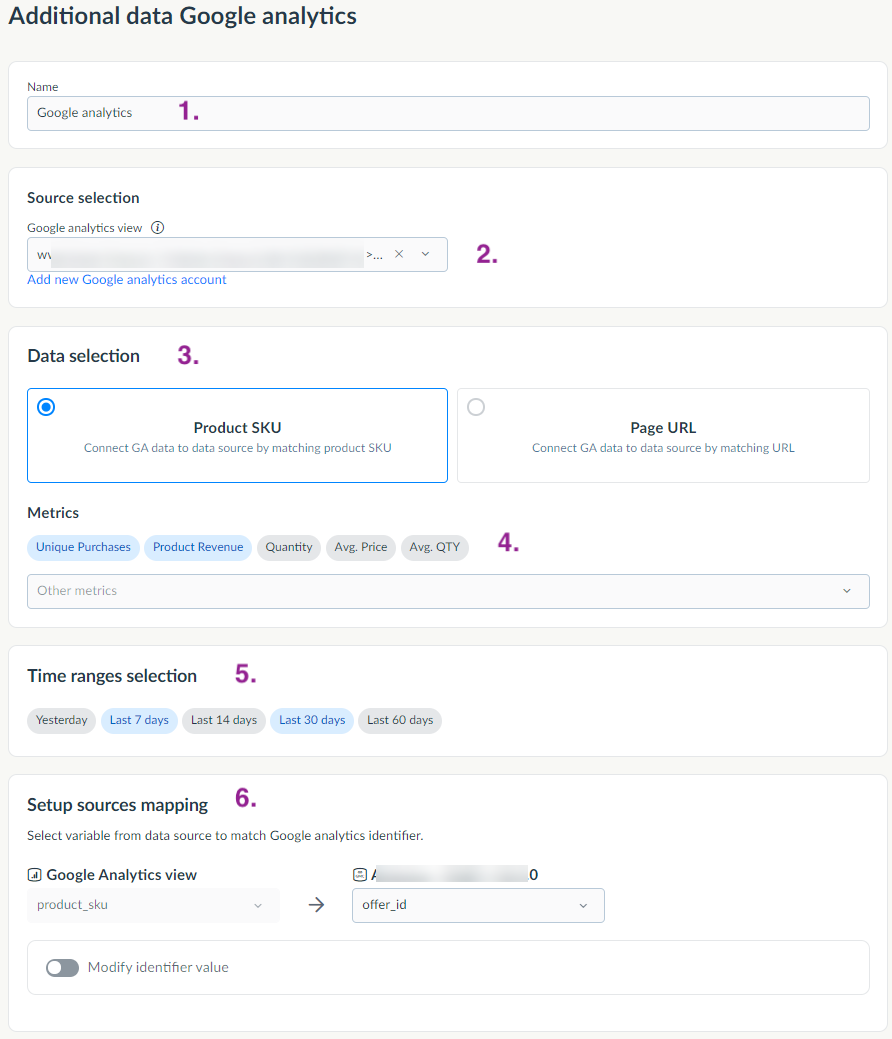 Products overview: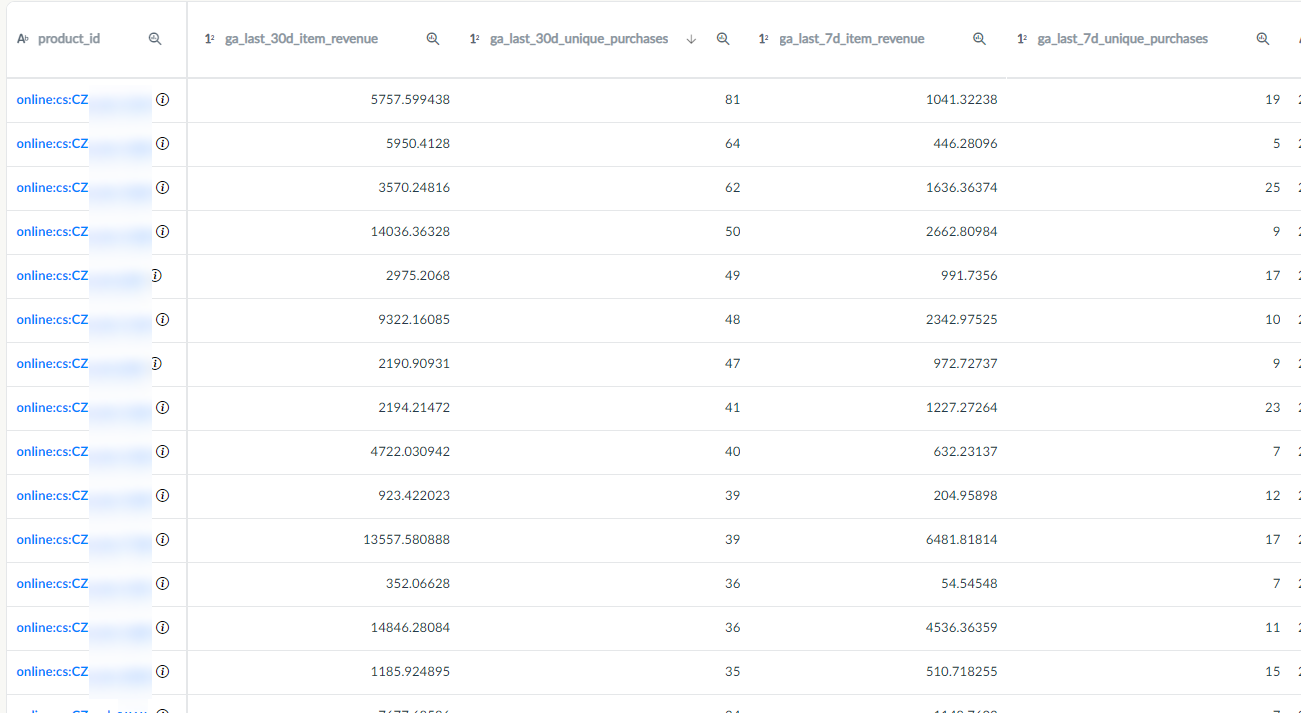 In this example, we used the enrichment of the product source with unique sales and revenue from GA4.
This data can be used for example for:
Campaign conditions - filter out products that are not selling well
Campaign structure - to allocate best-sellers to their own campaign
Campaign structure - to split campaigns by number of sales. E.g. Campaign A - products with more than 50 sales in the last 30 days, Campaign B - products with up to 30 sales in 30 days
Of course, the data can also be filtered: