What is the purpose of data enrichment?
Data enrichment is a feature used to enrich the current data source from other sites and sources directly in Dotidot. You can conveniently get data that your feed does not contain.
The systems with which data enrichment can be used are:

Google Analytics



Facebook Product Stats



Google sheet



Heureka Stats



Scraper



Other Data Sources


Where is it located?
In your data source, you can select which system you want to connect to in the left side menu.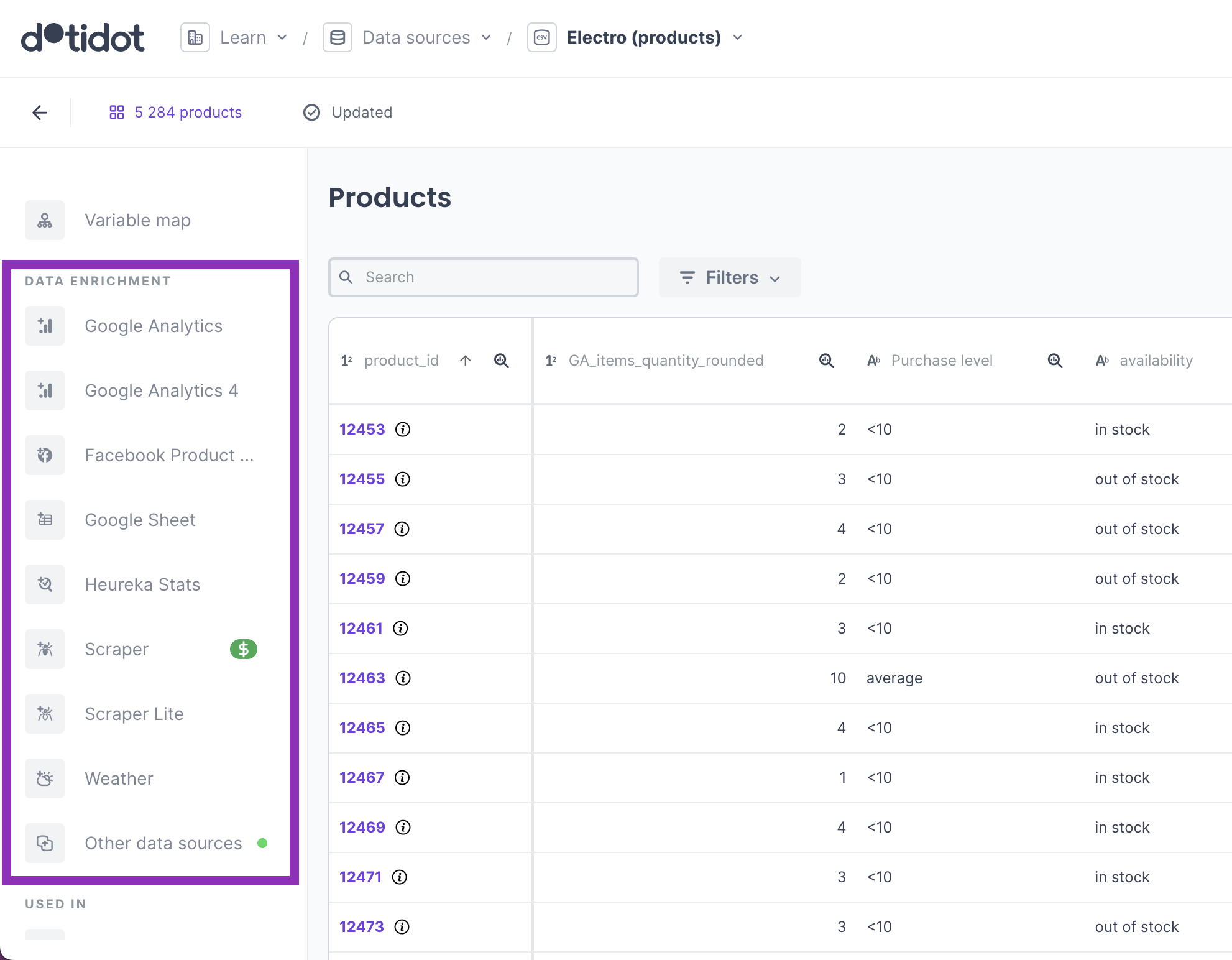 How can it be used?
Practical examples for each system can be found here:

Google Analytics