Creating your own numerical variables doesn't differ very much from creating the text ones – the name and input text are fundamental here as well. What is an additional feature, though, is mathematical operations.

As usual, choose such a name for your variable that lets you know what value it gives back to you.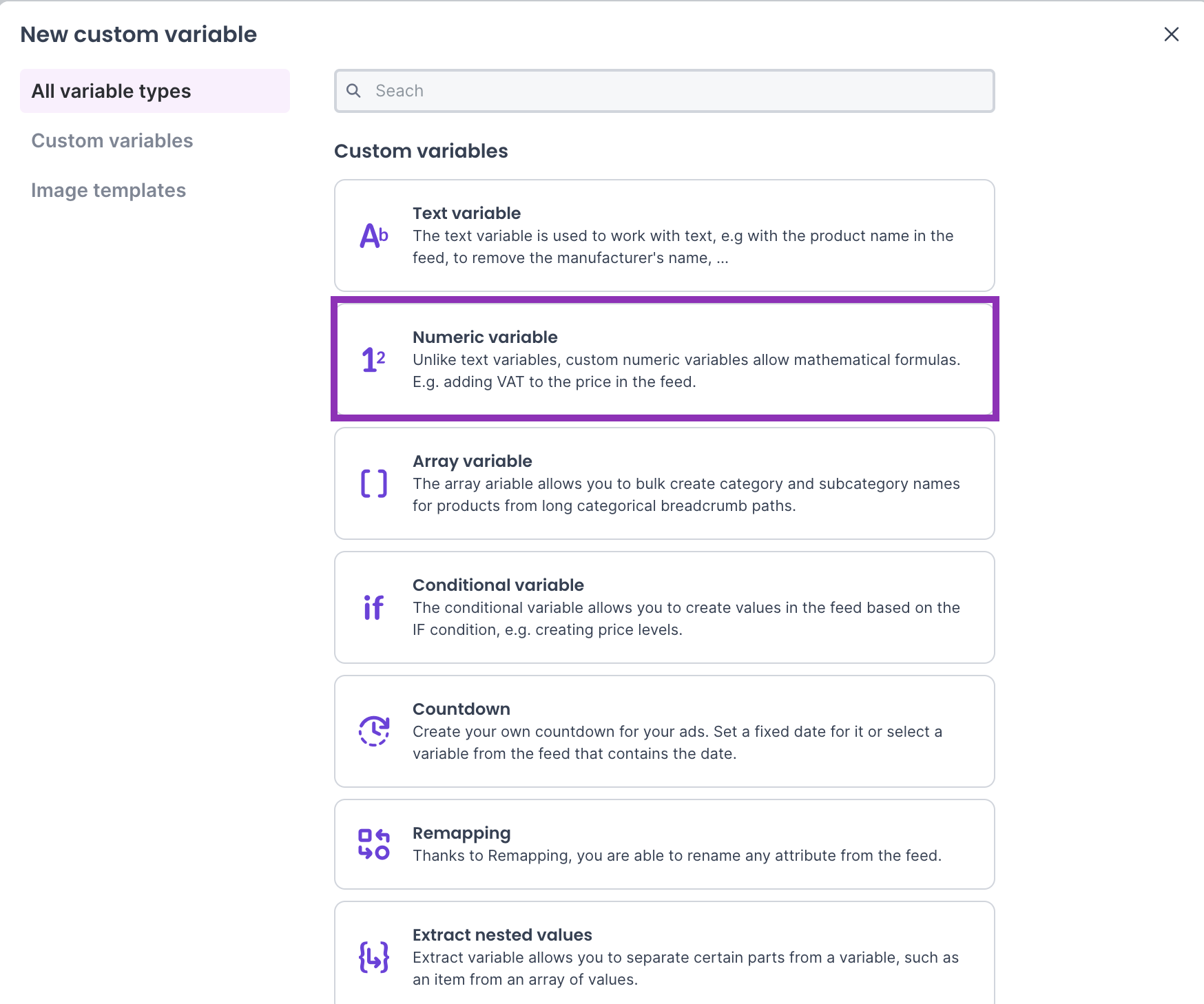 EXAMPLE 1: Your data source features only prices with VAT not included, and you've decided to create a variable that does include VAT. The equation will look like this – price*1.21.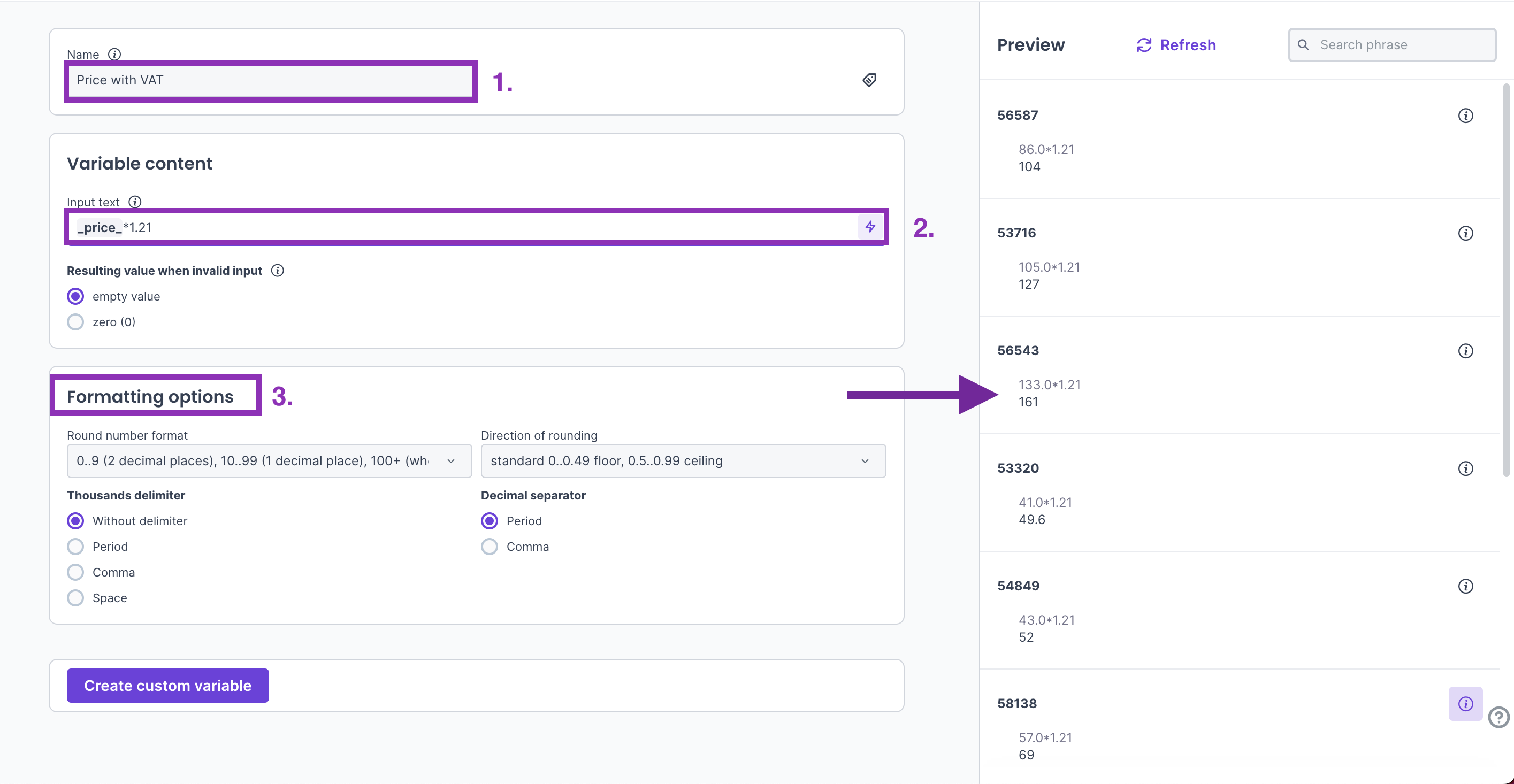 Enter the equation as your input text (1.). The preview will show you the supplemented equation (2.) as well as its result (3.).
You can read more about variables on our blog.