Once you've checked that your data source was uploaded correctly and all data is accurate, you can start setting up your campaign as instructed by Wizard.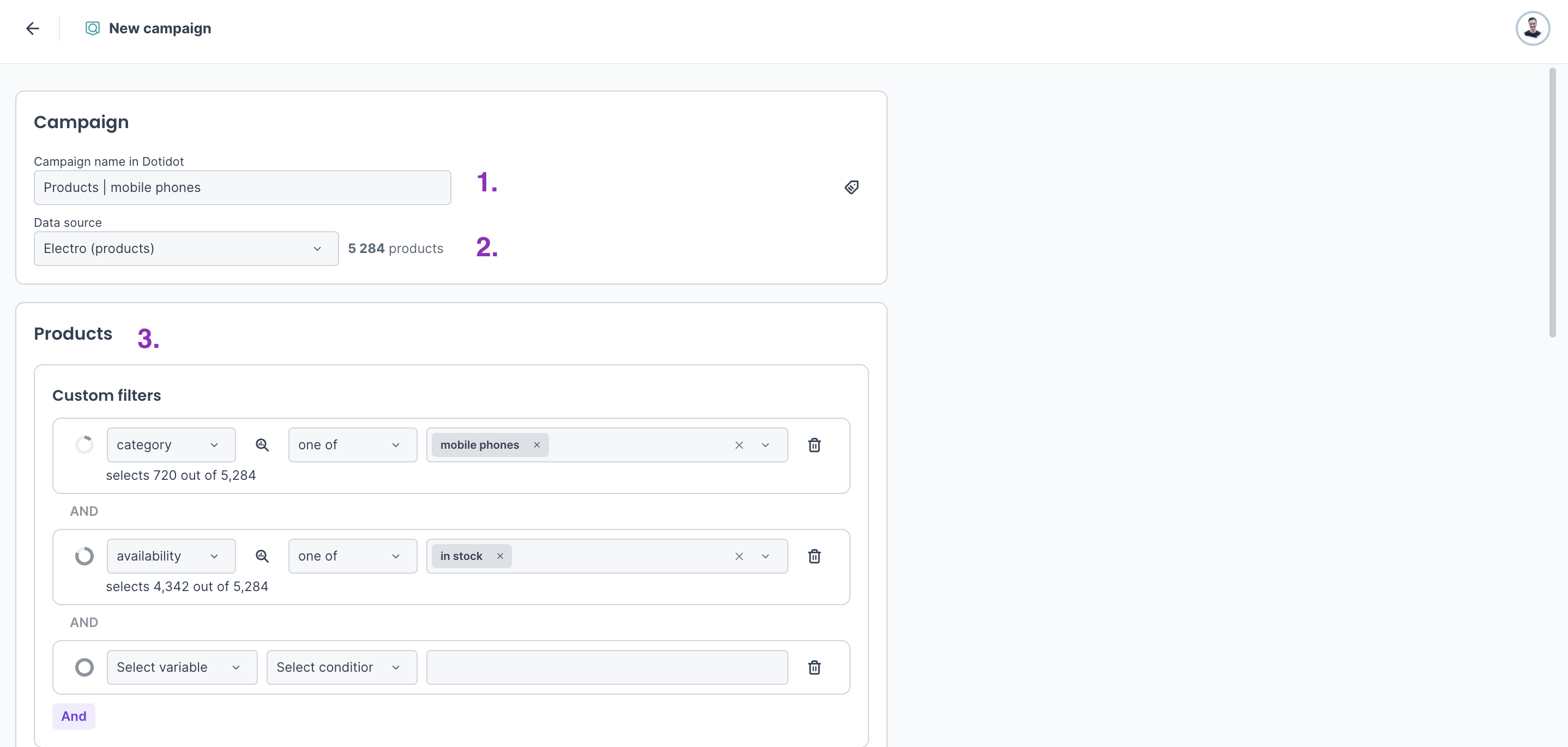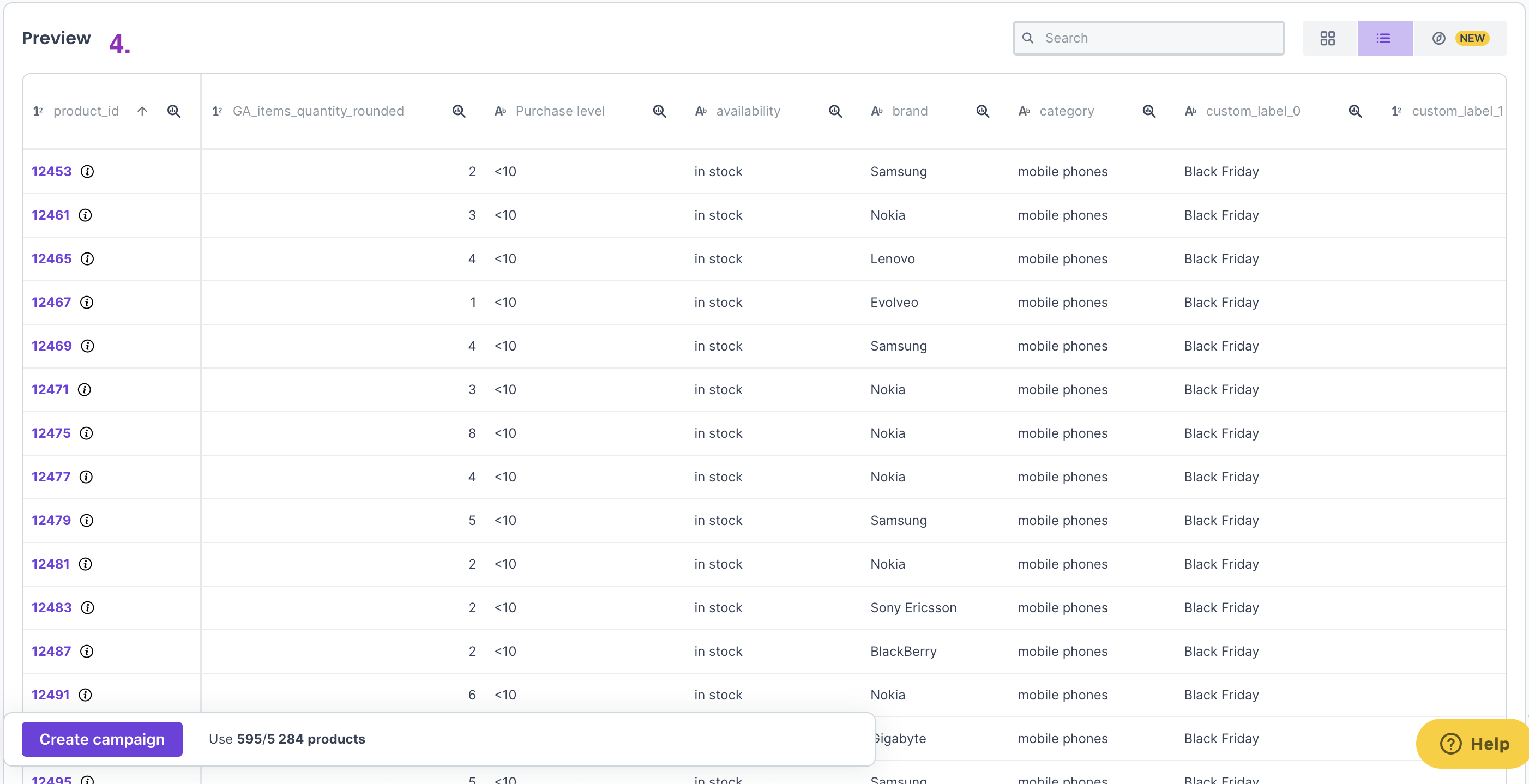 Give your campaign a name (1.) and choose the data source you want to generate your campaign from (2.).
At first, all products contained in the data source are included. However, you can use conditions (3.) to select which products you (don't) want to feature in the campaign.
EXAMPLE: You'd like to create a campaign for Mattel toys only. Select the _brand_ variable from the menu as the input, choose "=" as a condition, and enter the name of the _brand_ into the final box, i.e. Mattel in this case. You must pay attention to what you're entering because the "equals" and "does not equal" conditions are sensitive to lower- and upper-case letters.
Finally, if you have the products chosen you can click on Create campaign button.