There's one thing you can't do without when creating a product, category, or DSA campaign in Dotidot - a data feed. But what should you do if there's no XML or CSV feed around? All you need is a Google Sheets file.
Google sheet importer can only import sheets that have Google Spreadsheet format. Other files and spreadsheets that you upload, for example Officedocument.spreadsheet will not work.

If you look at the drive, other formats have a different icon, so it's easy to recognize:
Google spreadsheet:

Other format:


So if you don't see your sheet in your feed or enrichment, check your format. If it's not a Google spreadsheet, you can use convertor here.
Open your Data Feed page and add a new source by clicking on "+".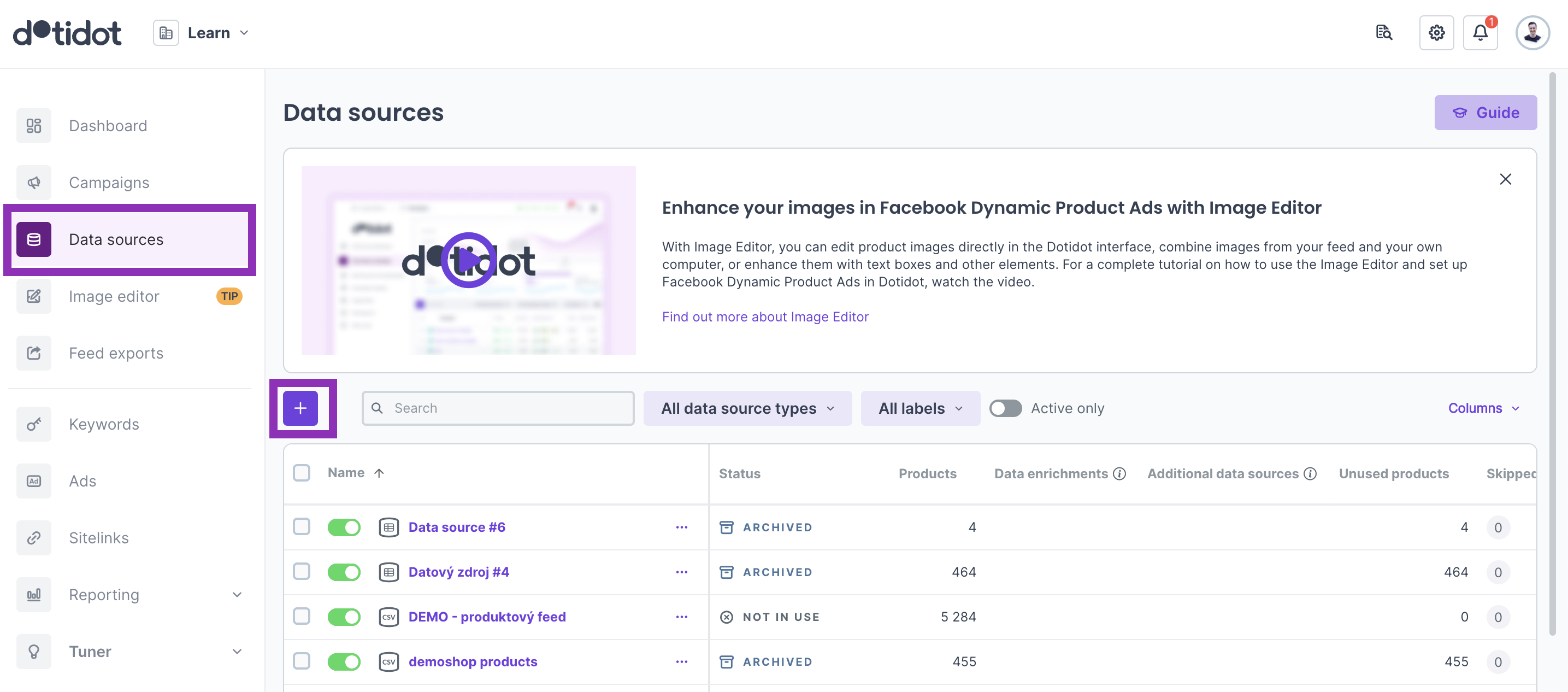 Choose Google Sheets as your format.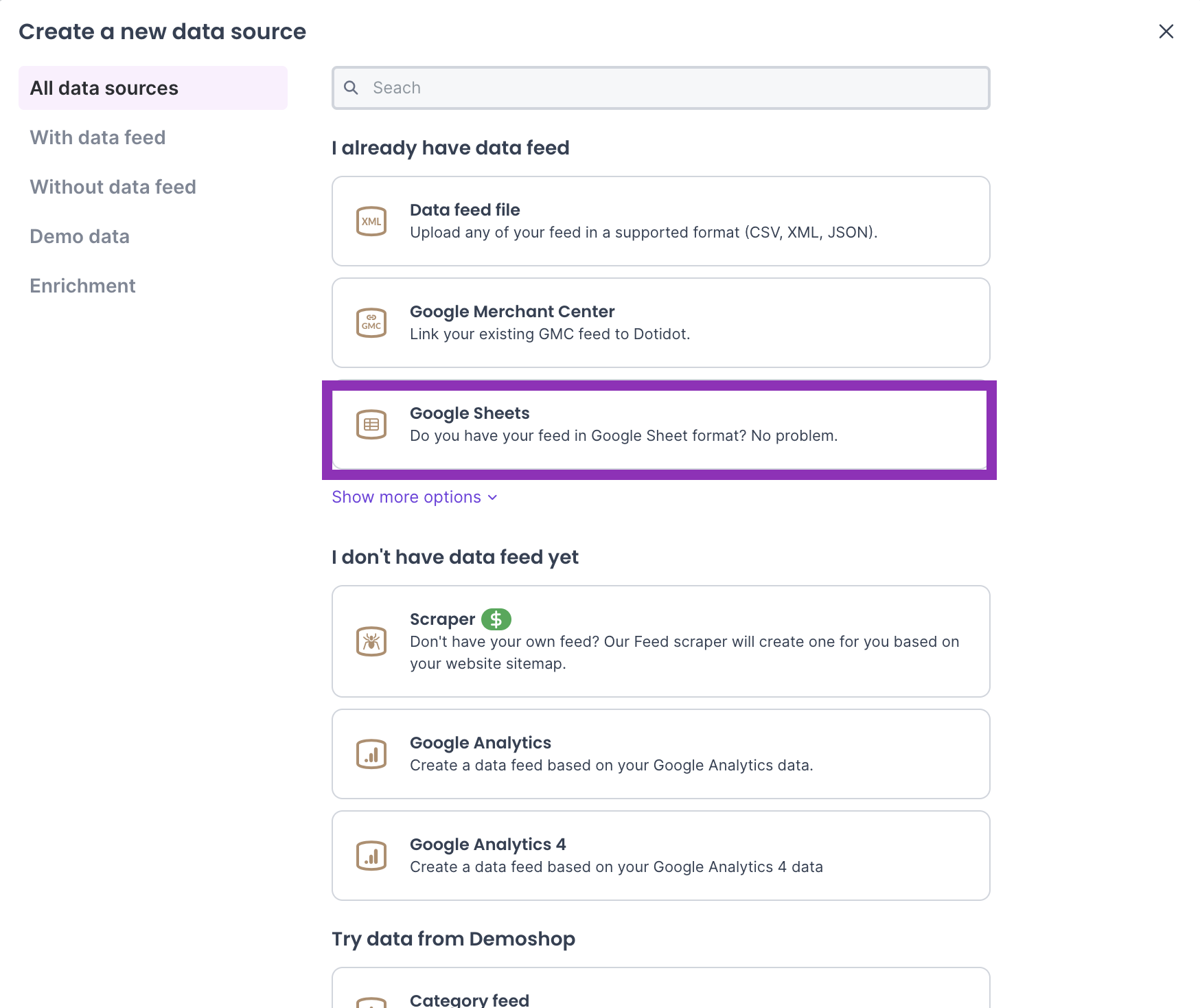 Give the data source a name (1.). Next, you are going to be asked to link your Google Account (2.), where the file with your feed is saved. From the app, you will be transferred to Google, where you need to allow access for Dotidot.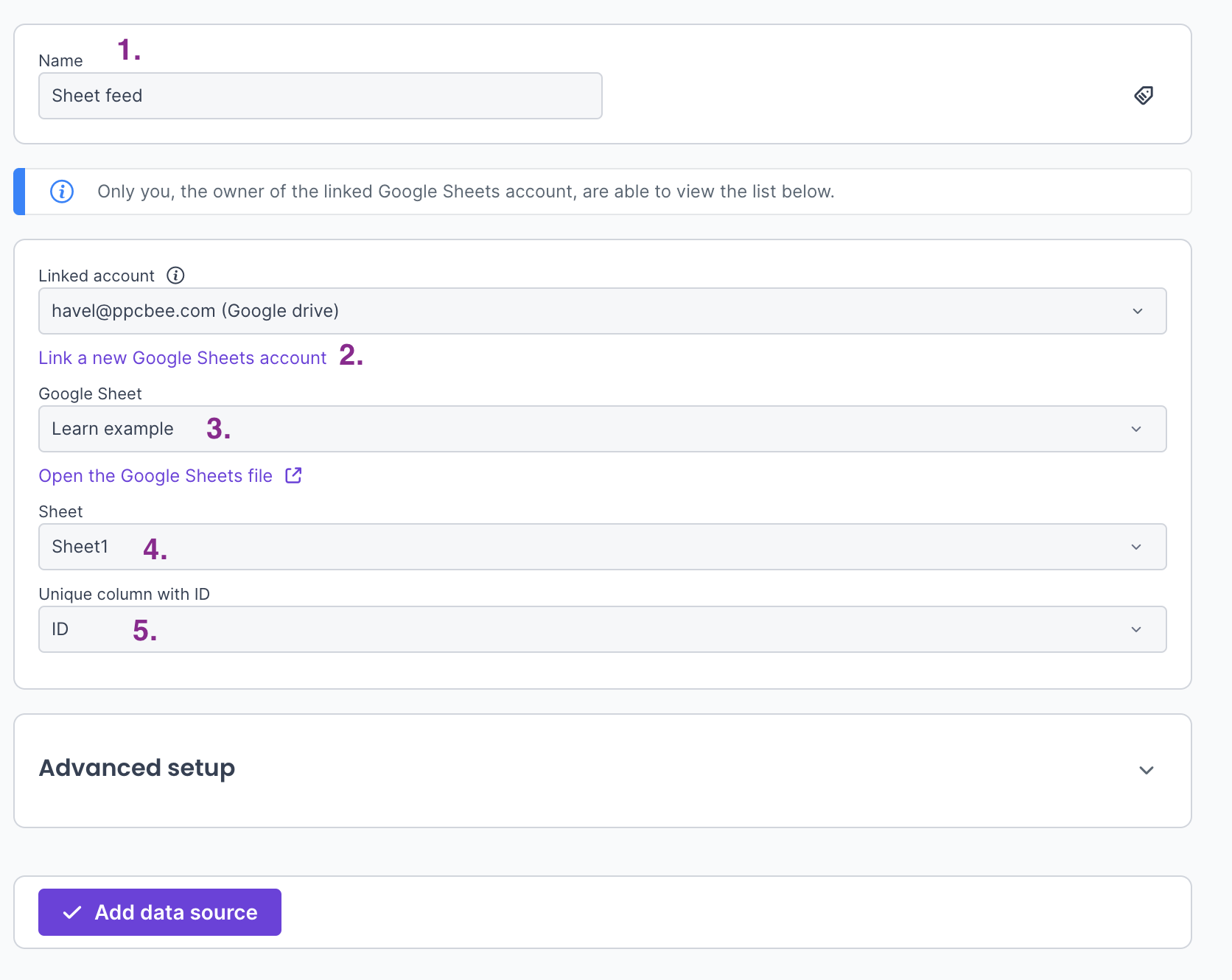 Select the correct file (3.) from the account you've linked up, and the specific list (4.) the file contains. Last but not least, select the column which will be responsible for maintaining the uniqueness of each and every item, i.e. the column with unique IDs (5.). Save the feed, and then synchronization begins. The feed will be regularly updated depending on your synchronization setup.
Once your account is connected, you're the only one who can add files from your Drive—no other account within the organization can use your files and there's no need for you to worry about someone else creating a data feed out of your files or even viewing their list.